Holy Family School Website
Marketing & Planning – Graphic Design
Website Development
Digital Design – Editorial & Layout
Holy Family School is a Catholic school committed to the highest standards of academic excellence and Christian values, preparing students for lives of purpose, service, and leadership. We created a responsive, modern website that effectively teaches the community and prospective families about the quality education Holy Family provides.
Creative Director & Graphic Design
Jenny Purington
Editors
Jenny Purington - Sharon Hunt

Website Development
Jenny Purington - Tim Herbert


Modern, Responsive User Interfaces
One of the primary aspects of a website is ensuring it works on any and all devices by creating a mobile-friendly, responsive design. Responsive design transforms the website as your screen size changes. This ensures that no matter what device your customers visit your website on, their content fits their screen and is not lacking in functionality or attention to detail. Providing the same features and functionality to mobile customers as you would to desktop users ensures a site is effective and meets the needs of all visitors.
PayPal Integration
We worked side by side with Holy Family School to develop appropriate copy for their website that represents the school as a whole while informing them about important day-to-day activities. The website also utilizes PayPal integration as an easy way for families and sponsors to support the school.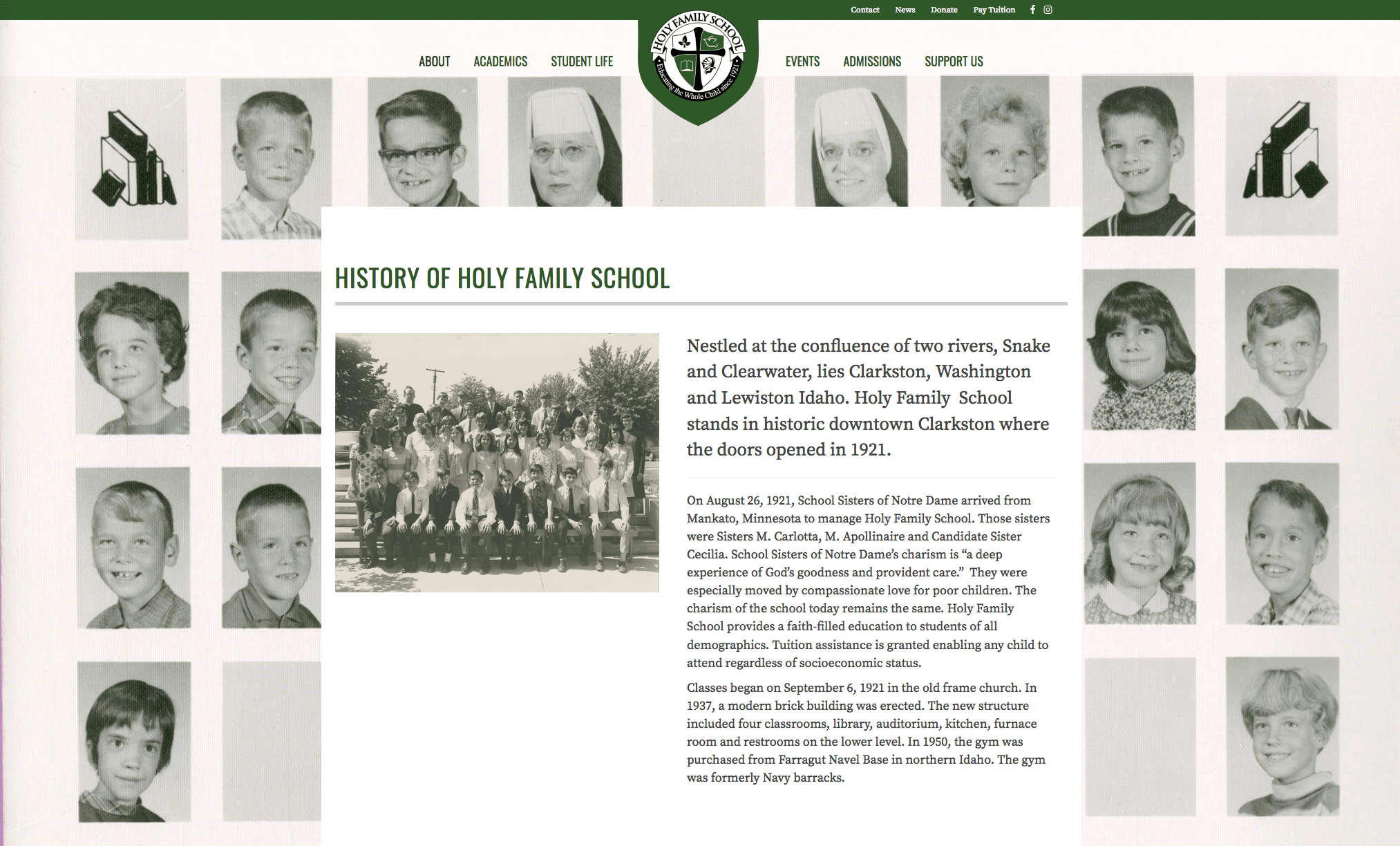 Wanna Discuss a New Project?
Chat Design? Get a quote?
Drop our Northwest Media inbox a line, and let's get this convo rolling.