Croatia Unbound Direct Mail Piece
Graphic Design – Typography
Brand Identity – Digital Design
Editorial Layout

ROW Adventures has been thrilling customers since 1979, leading life-changing journeys to over 30 countries around the world. Rated by National Geographic Adventure as one of the "Best Adventure Travel Companies on Earth" and voted "World's Best Tour Operator" by Travel & Leisure Magazine readers, we are so grateful to have the opportunity to work with this amazing company. We work closely with their copywriter and marketing specialists to develop direct mail, E-newsletter and social media pieces that go to clients nationwide, keeping the brand consistent with a concise color, font, and editorial theme for each piece.
Graphic Design
Jenny Purington
Photography & Copy
ROW Adventures

Setting the Editorial Style
After several years of working with ROW Adventures, we've honed in on an editorial style that expands across their three adventure brands: Sea Kayak Adventures, ROW Adventures, and their newer brand, Adventure Unbound. Using the same color scheme, fonts, and photo-driven design we maintain a consistent, dynamic, and immediately identifiable message.
E-newsletter Graphics
We use the same dynamic custom editorial style in our E-newsletter graphics, maintaining consistency in branding. This campaign was created in MailChimp and sent to a targeted list of recipients.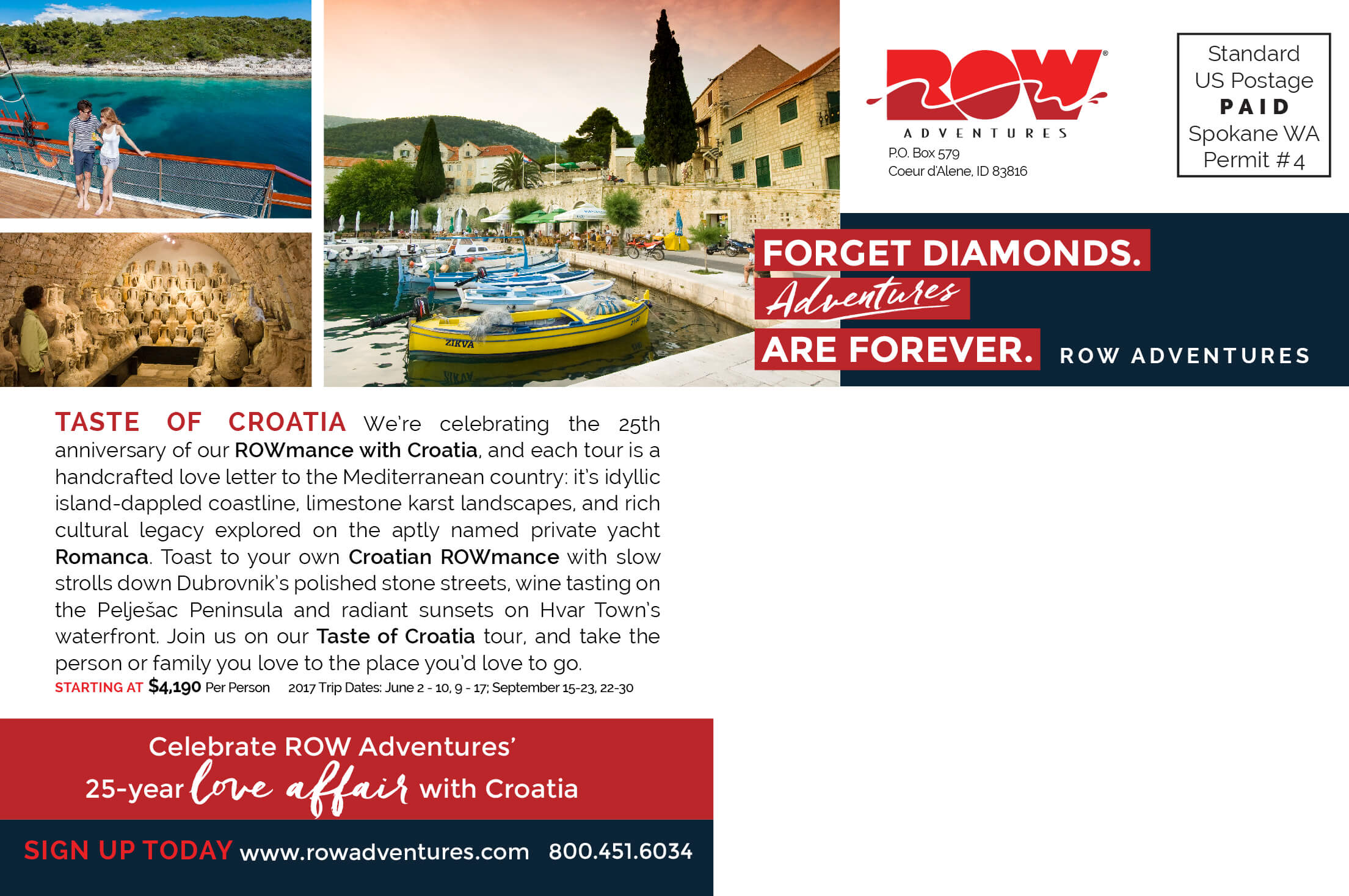 Wanna Discuss a New Project?
Chat Design? Get a quote?
Drop our Northwest Media inbox a line, and let's get this convo rolling.