Colter's Creek Winery Branding
Graphic Design – Wine Label Design 
Custom Map Graphics – Branding
T-shirt Graphics – Website Development
Billboard Design – Direct Mail Pieces

Some of the most fun projects we've worked on have been for Colter's Creek Winery, tucked away in the little town of Juliaetta, Idaho. They are amazing and progressive people to work with who give us the creative freedom needed to produce some amazing projects.
Creative & Graphic Design
Jenny Purington
Website Developer
Nic Ford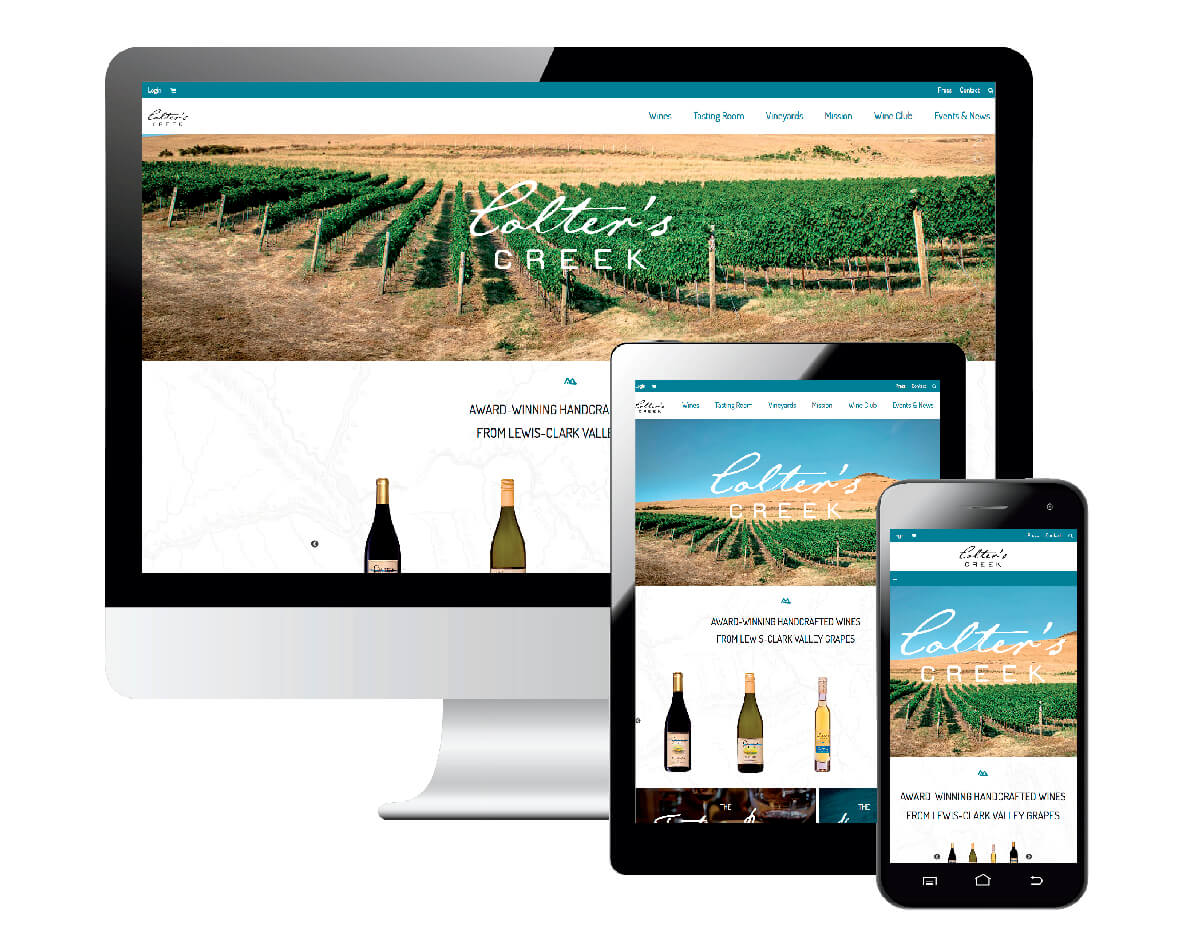 Wanna Discuss a New Project?
Chat Design? Get a quote?
Drop our Northwest Media inbox a line, and let's get this convo rolling.