Avista NAIA World Series Campaign
Website Development
Digital Design – Graphic Design
Video Production – Campaign Development

We have been working with Avista NAIA World Series to create their campaign materials to promote more than 60 years of World Series baseball and 25 years of Championship Baseball at Harris Field. Since 1957, more than 1 million fans have attended the Series and 33 teams have claimed the coveted championship trophy. Northwest Media has developed a website, billboard, poster, Pepsi cup print design, tickets, program cover, and video to promote the series.
Creative Directors
Steven Reed - Brooke Cushman

Graphic Design
Darren Wood

Video Production
Steven Reed

Website Development
Nic Ford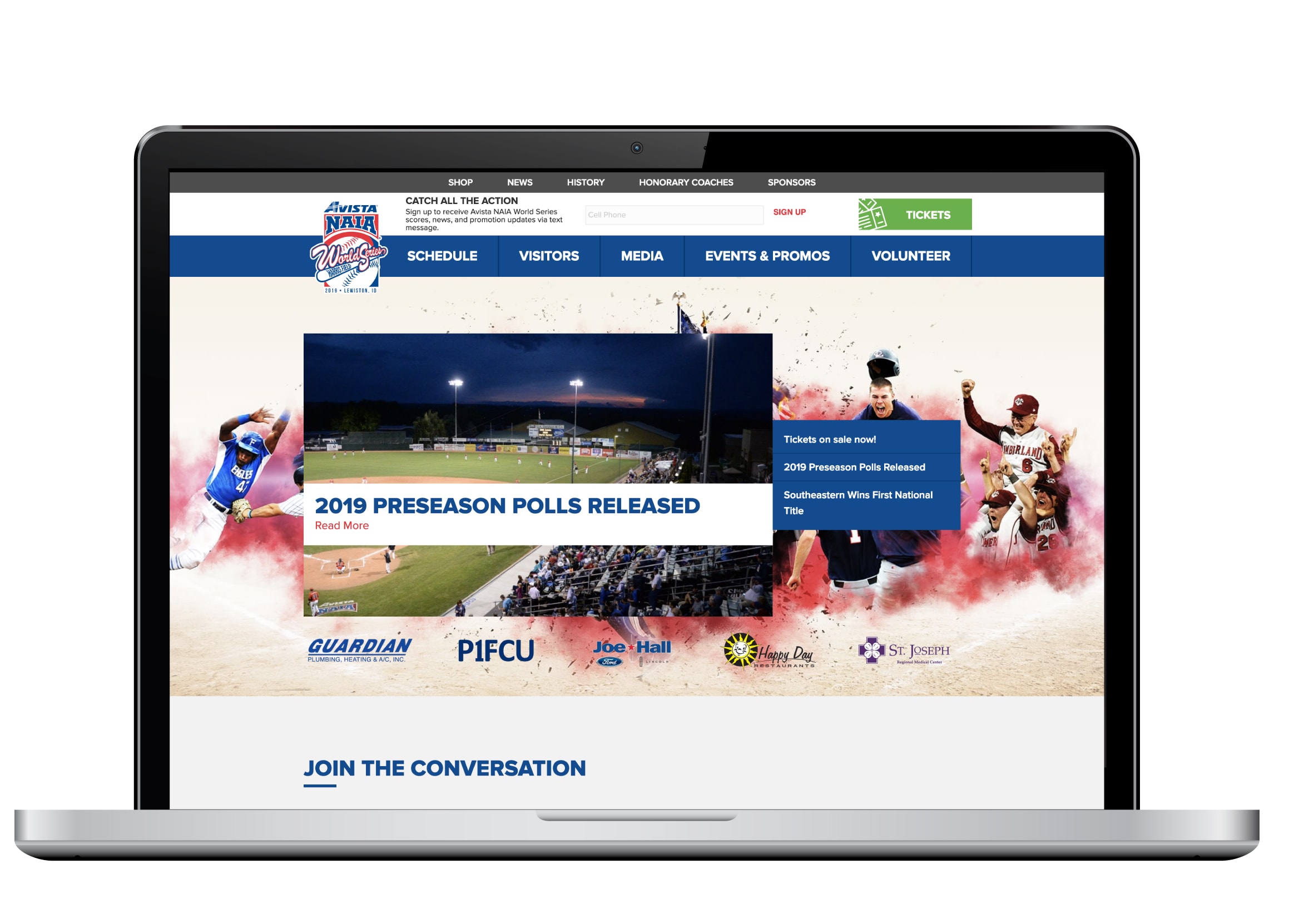 Modern, Responsive Website
Avista NAIA World Series wanted a modern website that was easy for baseball fans to purchase tickets, keep up to date with stats, utilized social media integration, and get the inside scoop about the baseball championship tournament.
purchase Your Tickets & Check out the Website

Wanna Discuss a New Project?
Chat Design? Get a quote?
Drop our Northwest Media inbox a line, and let's get this convo rolling.